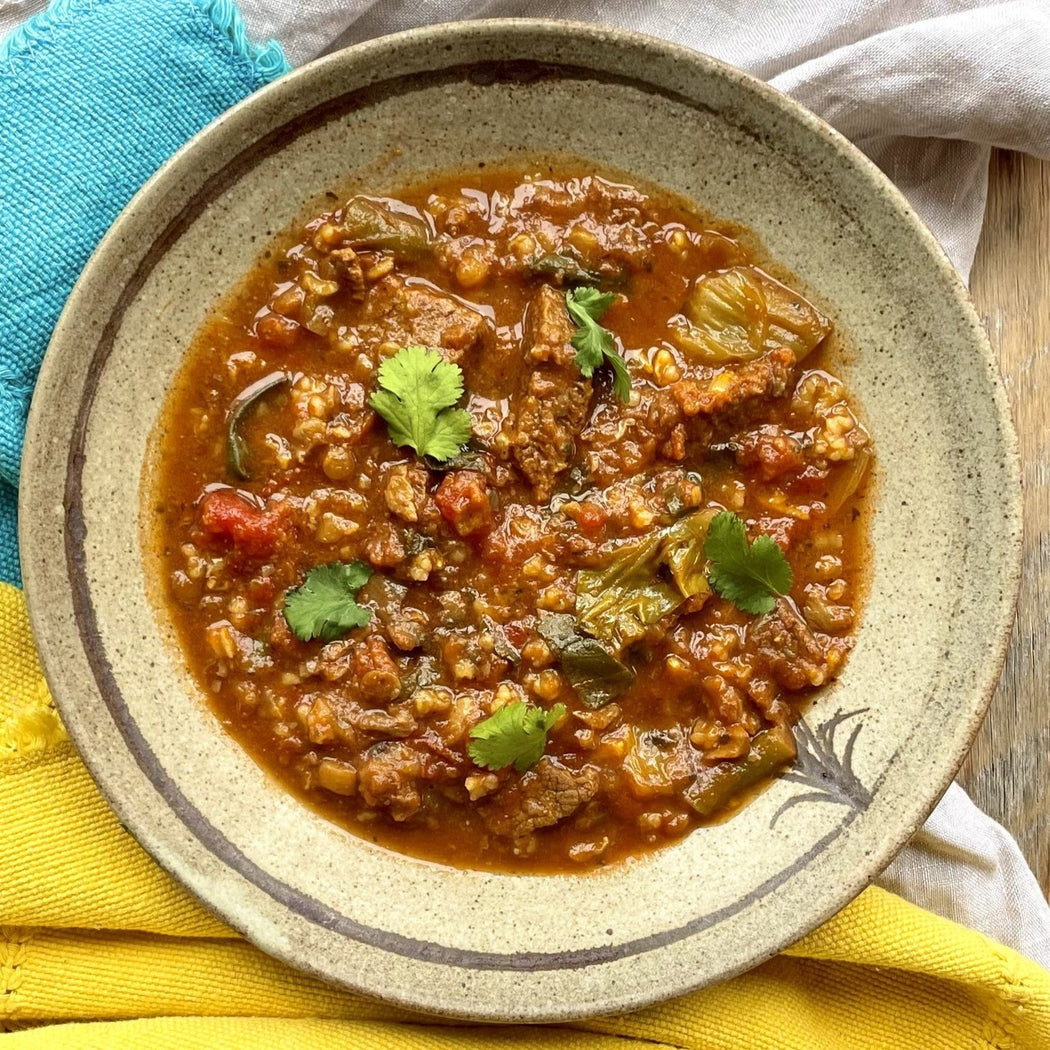 Beef Madras Curry (GF)
This classic Beef Madras Curry features chunky vegetables, brown rice, and a homemade blend of herbs and spices. With five vegetables, lentils, and slow-cooked beef, this curry is filling and nutritious. We have kept unnecessary fats and salts out of our recipe, leaving you with a flavour-packed, indulgent dish (without the excess calories). 
Gluten free 

 


Excellent source of protein  (>30g per serve)

 


Good source of dietary fibre

 


Low in saturated fat

 


Contains grass-fed beef

 


Chilli rating: 1

 
The level of chilli is low, so if you prefer a hot and spicy meal, you can add a few chili flakes to taste. 
Heating & Storage Instructions
Nutrition
Ingredients: Beef (30%), Diced Tomato (Tomato, Citric Acid), Mushroom, Bok Choy, Brown Rice, Onion, Green Beans, Green Lentils, Coconut Milk, Beef Stock, Tomato Paste, Gluten Free Soy Sauce, Garlic, Ginger, Curry Powder (0.5%), Ground Coriander, Fresh Coriander, Cumin, Olive Oil, Corn Starch, Pink Salt, Mixed Herbs, Turmeric, Cardamom.
Allergens: Soy
May Contain: Fish, Milk, Crustacea, Sesame Seeds, Peanuts, Tree Nuts, Egg, Lupin