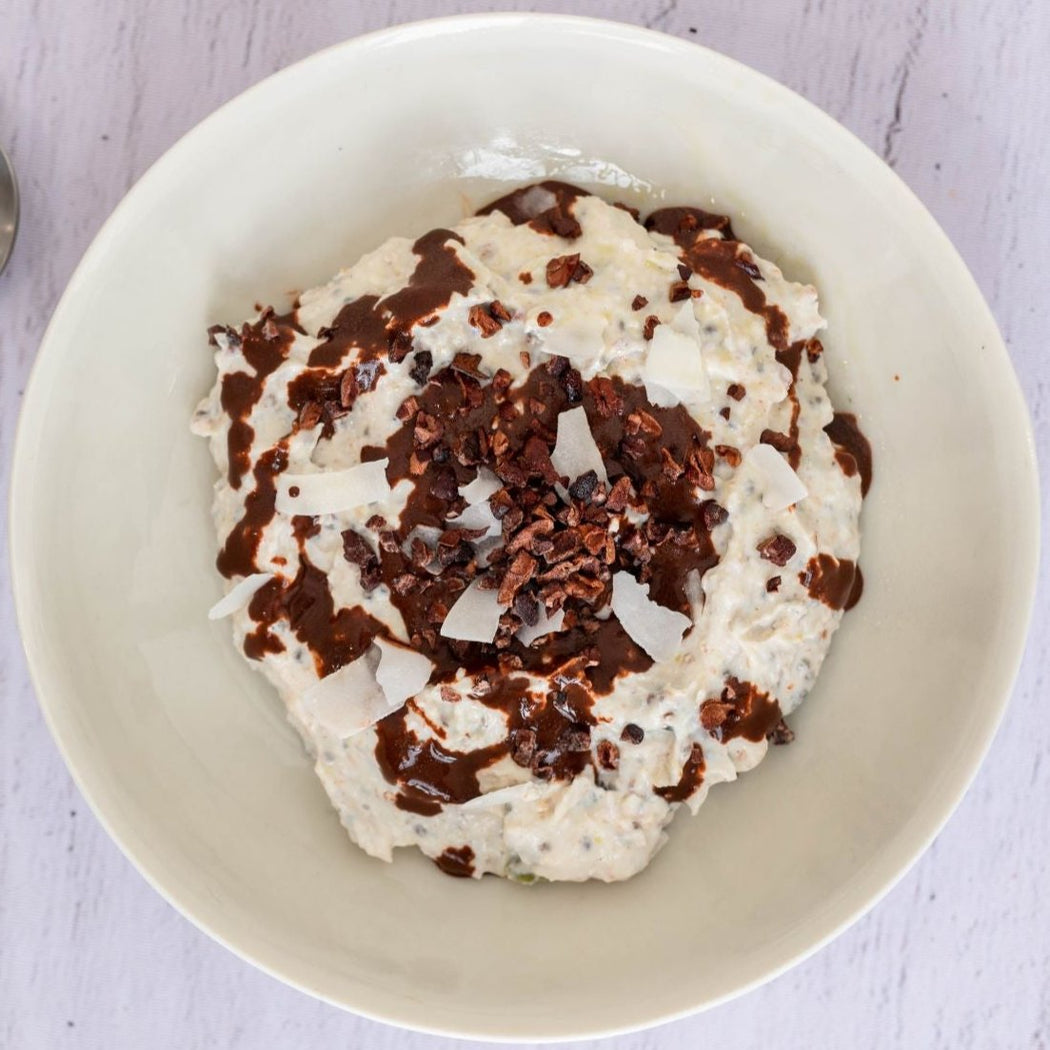 Choc Coconut Protein Bircher (GF)
Our Choc Coconut Protein Bircher is a delicious (Gluten Free) blend of chia seeds, linseeds, almonds, brown rice flakes and cocoa choc chips soaked with Greek yoghurt and ricotta. Blended with shredded coconut, this breakfast dish is a little bowl of creamy, chocolatey indulgence. 
Good source of dietary fibre
Good source of protein
Contains less than 500mg of sodium per serve
Gluten free
Vegetarian
Chilli Rating 0  
Serving instructions 
Keep frozen. Defrost in the fridge overnight and once thawed can be enjoyed cold.  
Storage 
Keep frozen. Once defrosted, keep refrigerated and use within 3 days. 
Nutrition
INGREDIENTS: Greek Yoghurt (Skim Milk, Live Cultures), Ricotta Cheese (Whey, Milk, Salt, Food Acid), Natvia, Dates, Faba Bean Protein, Almonds, Black Chia Seeds, LSA (Linseed, Sunflower Kernel, Almond), Shredded Coconut (1.5%), Brown Rice Flakes, 99% Sugar Free Choc Chips (2%), Pepitas, Cocoa (2%), Vanilla Extract, Xanthan Gum, Cinnamon, Pink Salt.
Contains: Milk, Soybeans, Tree Nuts
May Contain: Fish, Crustacea, Sesame Seeds, Peanuts, Egg, Lupin