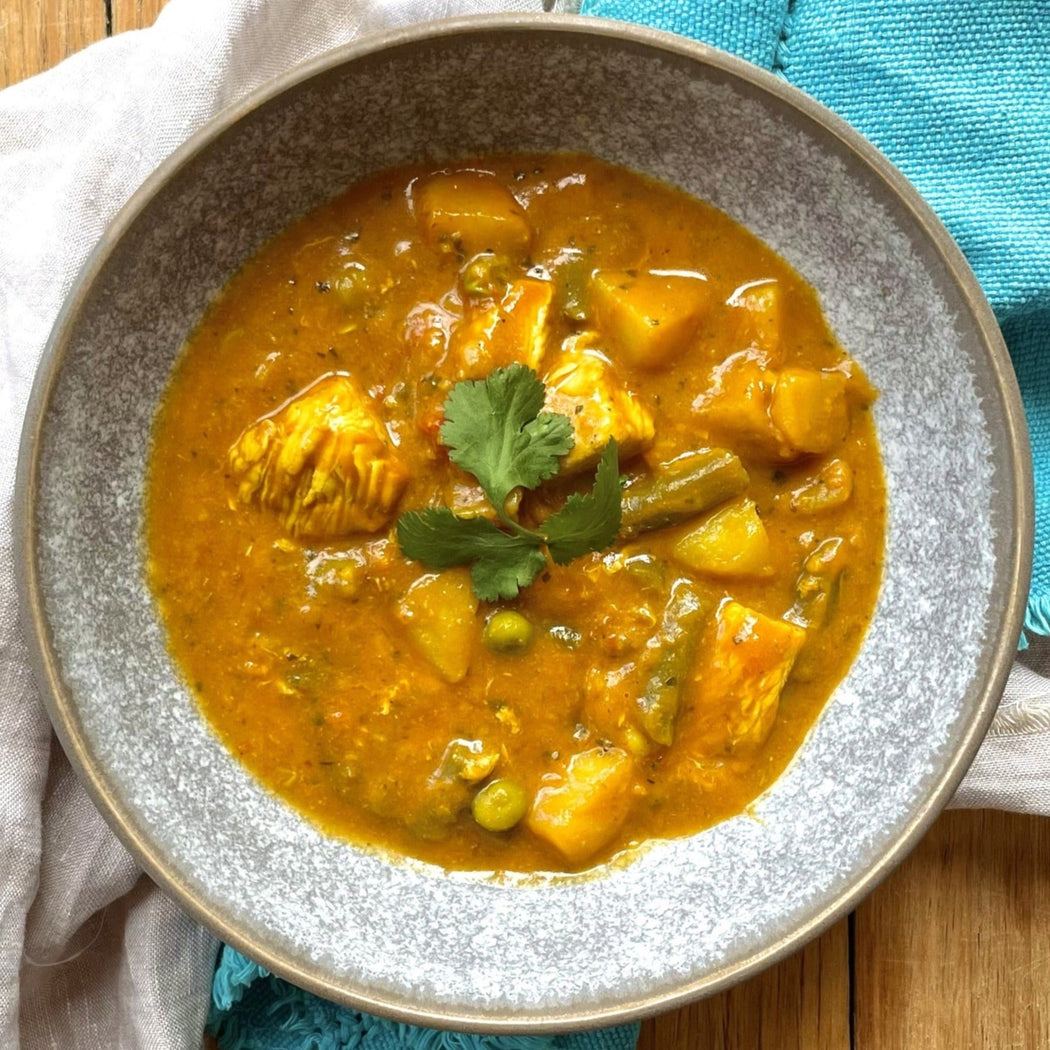 Indian Chicken Curry (GF)
This ever-popular chicken curry is made with a homemade blend of herb and spices filled with chunky vegetables. Fat and salt content is low unlike with usual curries, however we have created a delicious, authentic sauce. This curry is very filling and nutritious with 5 vegetables and lean cuts of slow cooked chicken. We have kept the chilli level low, so feel free to add chilli sprinkles to boost the heat up to your preference without adding stacks of calories!
Gluten free 

 


Good source of protein (26g per serve) 

 


Good source of dietary fibre 

 


Contains 7 different vegetables

 


Contains RSPCA approved chicken

 


Chilli rating: 1 

 
Heating & Storage Instructions
Nutrition
Ingredients: Chicken (35%), Diced Tomato (Tomato, Citric Acid), Potato, Green Beans, Coconut Milk (Coconut Cream, Xanthan Gum), Onion, Peas, Chicken Stock, Gluten Free Soy Sauce, Ginger, Garlic, Tomato Paste, Corn Starch, Fresh Coriander, Curry Powder, Coriander Powder, Cumin, Turmeric, Mixed Herbs, Cardamom, Olive Oil.
Allergens: Soybeans
May Contain: Fish, Milk, Crustacea,Sesame Seeds, Peanuts, Tree Nuts, Egg, Lupin