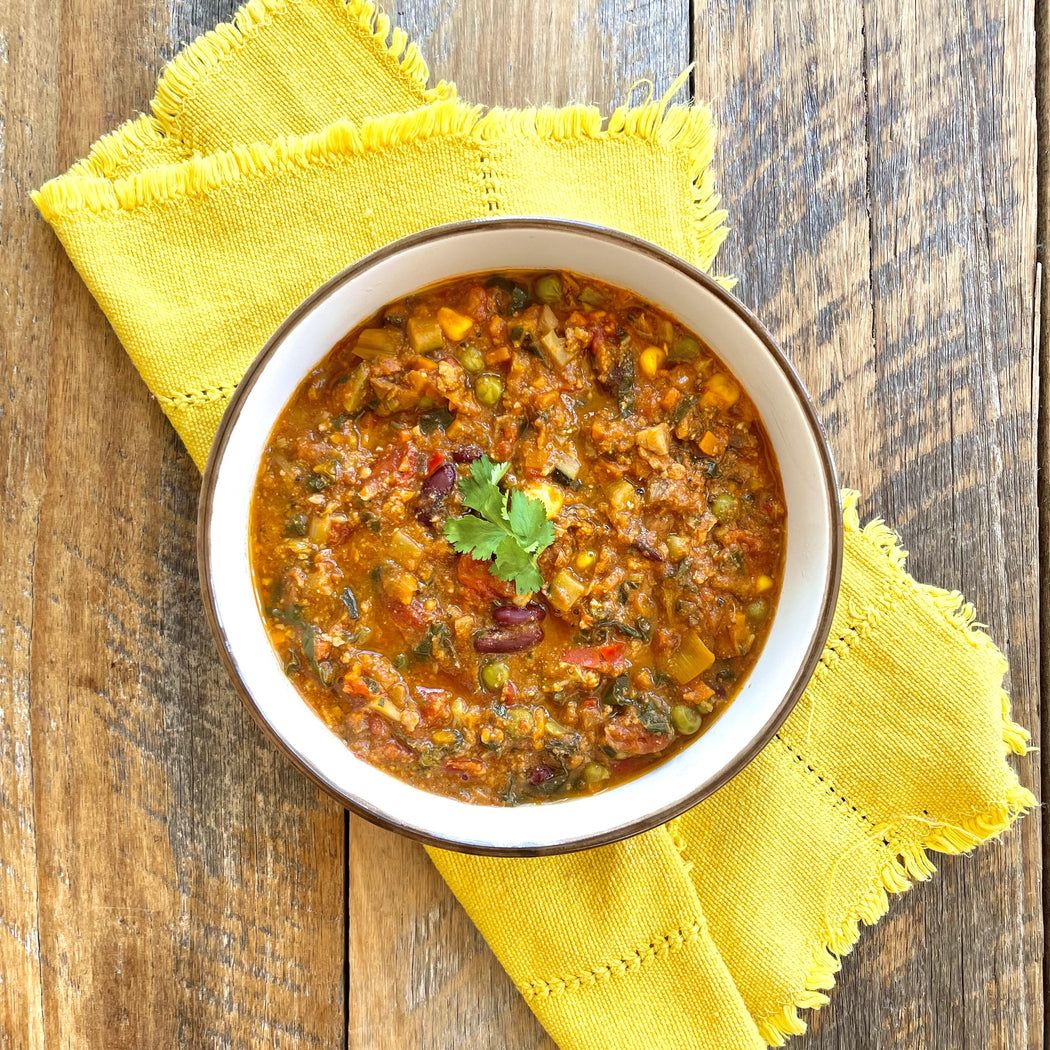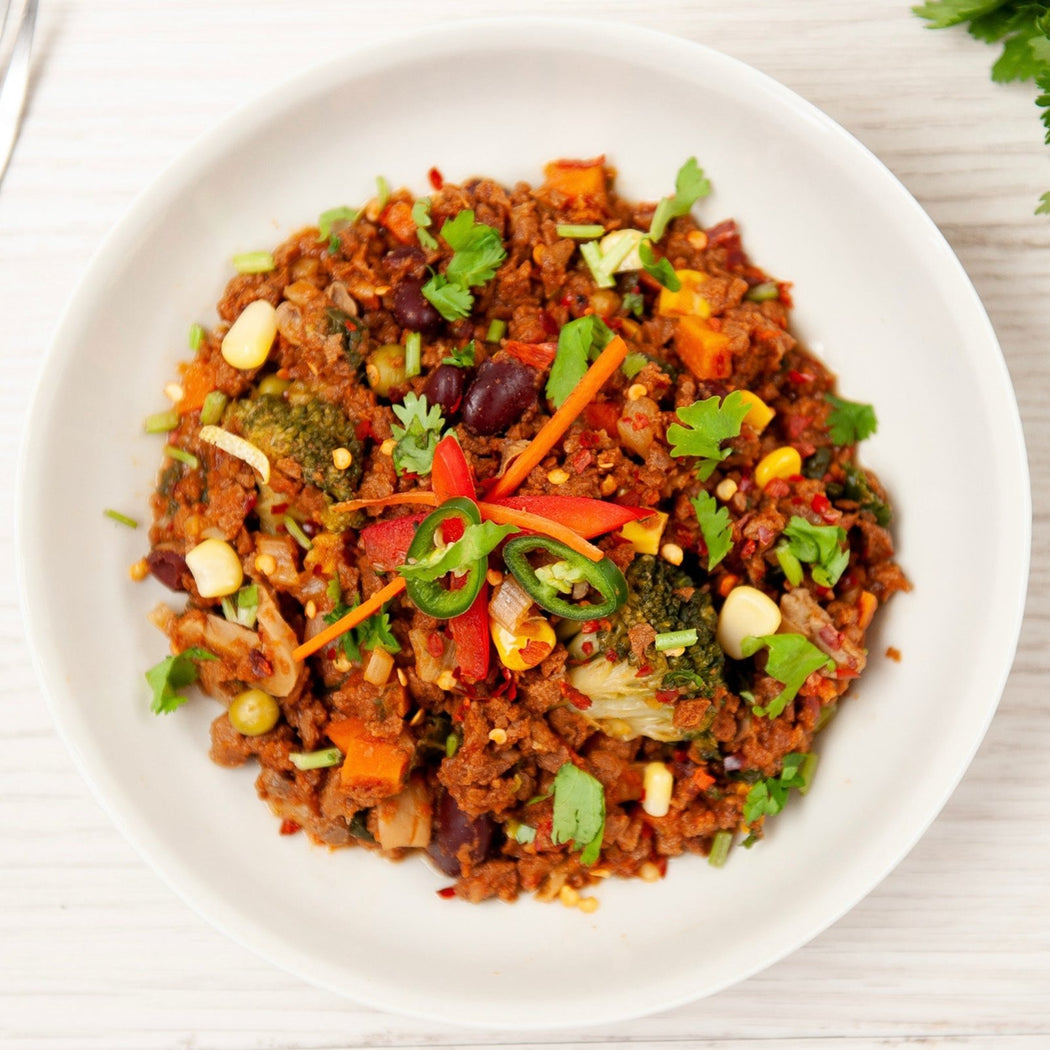 South American Chilli Bean & Vegetables (GF) (VG)
A delicious vegetarian chilli dish, protein packed and LOADED with nutrients from the vegetables and beans. Full of flavour with South American spice blends, you can expect a hearty and exotic yet highly nutritious meal that will be sure to tickle your tastebuds!

Excellent source of dietary fibre
High in protein
Low in sodium
Low in saturated fat
Vegan
Chilli rating: 1
Contains 4-12 different vegetables
Contains no artificial colours and flavours
Heating & Storage Instructions
Nutrition
INGREDIENTS: Diced Tomato (Tomato, Citric Acid), Mushroom (7%), Red Kidney Beans (7%), Red Capsicum (6%), Zucchini (6%), Broccoli (6%), Carrot (6%), Tofu, Onion (4%), Tomato Paste, Green Peas (2.5%), Kale (2.5%), Leek (1.5%), Corn Kernels (2.5%), Textured Vegetable Protein, Gluten Free Soy Sauce, Olive Oil, Faba Bean Protein, Garlic, Vegetable Stock, Paprika, Cumin, Cinnamon, Corn Starch, Pepper, Chilli Powder.
Allergens: Soybeans
May Contain: Fish, Crustacea, Sesame Seeds, Peanuts, Tree Nuts, Milk, Egg, Lupin