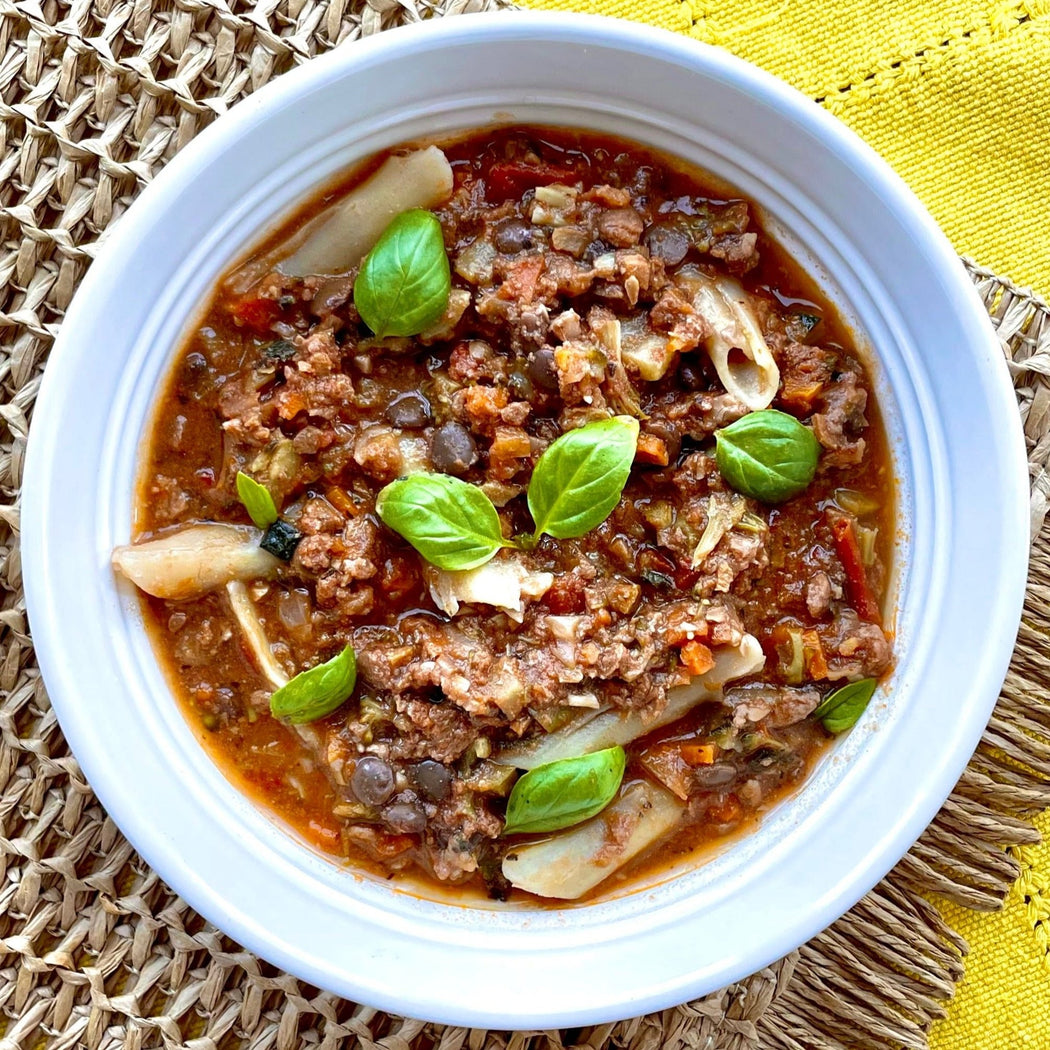 Vegan Bolognese (GF) (V)
When you want a meat free option without compromising flavour and satisfaction, our vegan bolognese has you covered. The traditionally rich herby tomato sauce contains 7 different vegetables to feed your gut microbiome, and lentils for extra healthy gut fibre.
Excellent source of dietary fibre
Good source of protein
Contains less than 500mg sodium per serve
Low in saturated fat
Gluten free
Vegan
Contains 4-12 different vegetables
Contains no artificial colours and flavours
Heating & Storage Instructions
Nutrition
INGREDIENTS: Diced Tomato (Tomato, Citric Acid), Broccoli, Zucchini, Carrot, Gluten Free Pasta Penne (8%) (Maize Starch, Soy Flour, Potato Starch, Rice Starch), Mushroom, Celery, Onion, Tomato Paste, Walnuts, Textured Vegetable Protein, Green Lentils, Faba Bean Protein, Olive Oil, Garlic, Vegetable Stock, Pink Salt, Dried Basil, Mixed Herbs, Corn Starch, Pepper.
Contains: Soybeans, Tree Nuts
May Contain: Fish, Crustacea, Sesame Seeds, Peanuts, Milk, Egg, Lupin